TASC Cleaning Cart
Cleaning cart = visiting card
Project : TASC Cleaning Cart
For : Asito
Role : Industrial Design Engineer, Project Leader
At : Fontis Ontwerpers (now Smool)
Objectives
Provide the cleaning personnel with a cleaning cart that upgrades their identity and gives a sense of proud next to performing all conventional tasks like containing gear, cleaning water and waste.
Good
We involved a large group of cleaners in the total process of development. The group loved to be involved and came up with some great suggestions for improvement in the modeling phase. This resulted in a high level of commitment and acceptance when the new cart was introduced at Schiphol Airport. Applying representative images of the Netherlands on its panels made the cart a perfect visible face of the country at the airport. Schiphol Airport liked the carts so much, it encouraged other cleaning companies to use the same product. Local production and assembly.
Materials used
100% Stainless steel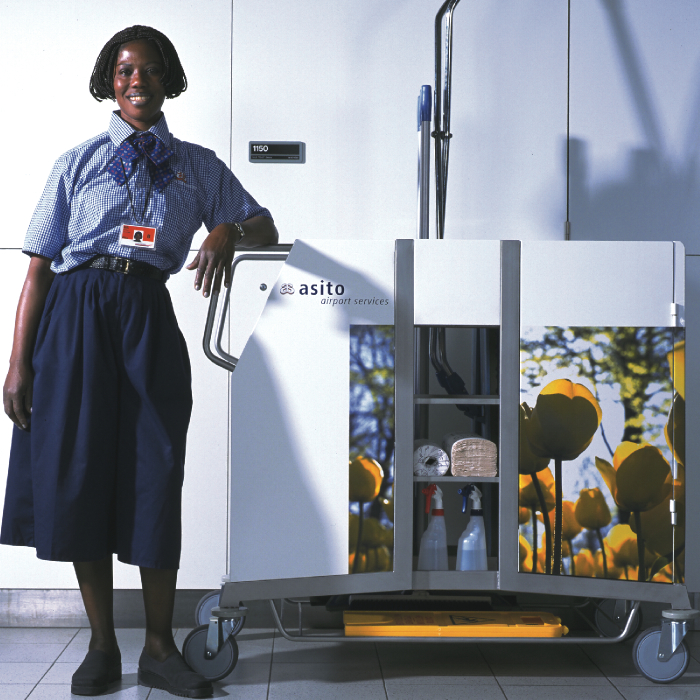 Futher development
Later, while working at Pilots Product Design I was asked by Asito to redesign the toilet areas by applying pictures, matching the design of the cleaning carts.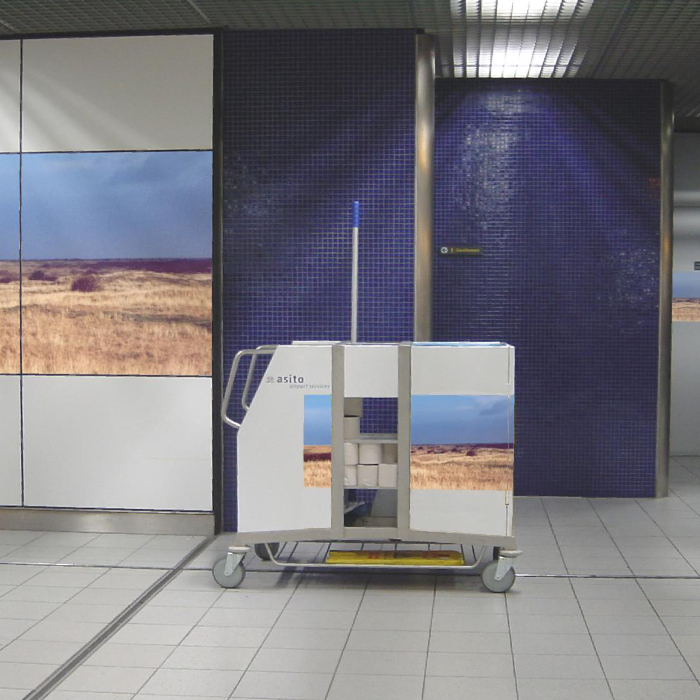 Skills: product development