About
Design for Good explained
Design is more than the look and feel of something. It stands for the process of creation, the creation of new ideas, innovative concepts, products and services.
For Good has two meanings. It relates to forever. What you do now can and probably will have an influence forever. Designers, engineers, marketeers and manufacturers must keep that in mind while developing new products and services. It may not always be possible to opt for the most sustainable and most social solutions, but it is very important that you always strive for the best in the long run. What was not possible yesterday, may be so today and what is not today, may be possible tomorrow. Never forget the forever of things while making decisions. And always try to update and upgrade solutions that are not optimal.
For Good also relates to for a good cause. The basic idea is that people and planet benefit from the quality and the success of your product or service. By means of solving issues, generating jobs, creating better working conditions, a healthier environment, a higher quality of living and by having more fun in live.
"Products should do well, be good and do good"

Jop Timmers, founder of Design for Good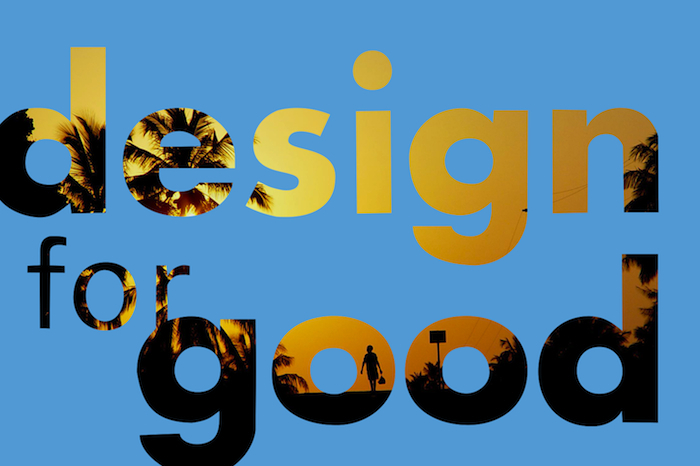 About Jop Timmers
I have always been thrilled by the ability of mankind to create and so my life so far has revolved around making things. From painting, carpentry and sculpting as a little kid to designing and engineering complex industrial products, packaging and even robots in my professional life. Meanwhile teaching students, writing a book, blogging, and raising kids (2). Working at leading design companies for countless small and large companies taught me how to co-create and innovate. My training as a Cradle to Cradle® design consultant in 2009 helped me to see the opportunities of what I call responsible design. Creating opportunities is what I love doing most and exactly that is the core business of Design for Good.
Jop



"What is once well done is done forever"

Henry David Thoreau (1817-1862 American writer, activist against slavery and pro nature)