A bag made from trees…
Natural material only.
Project : Design and development.
Role : Sustainable design consultant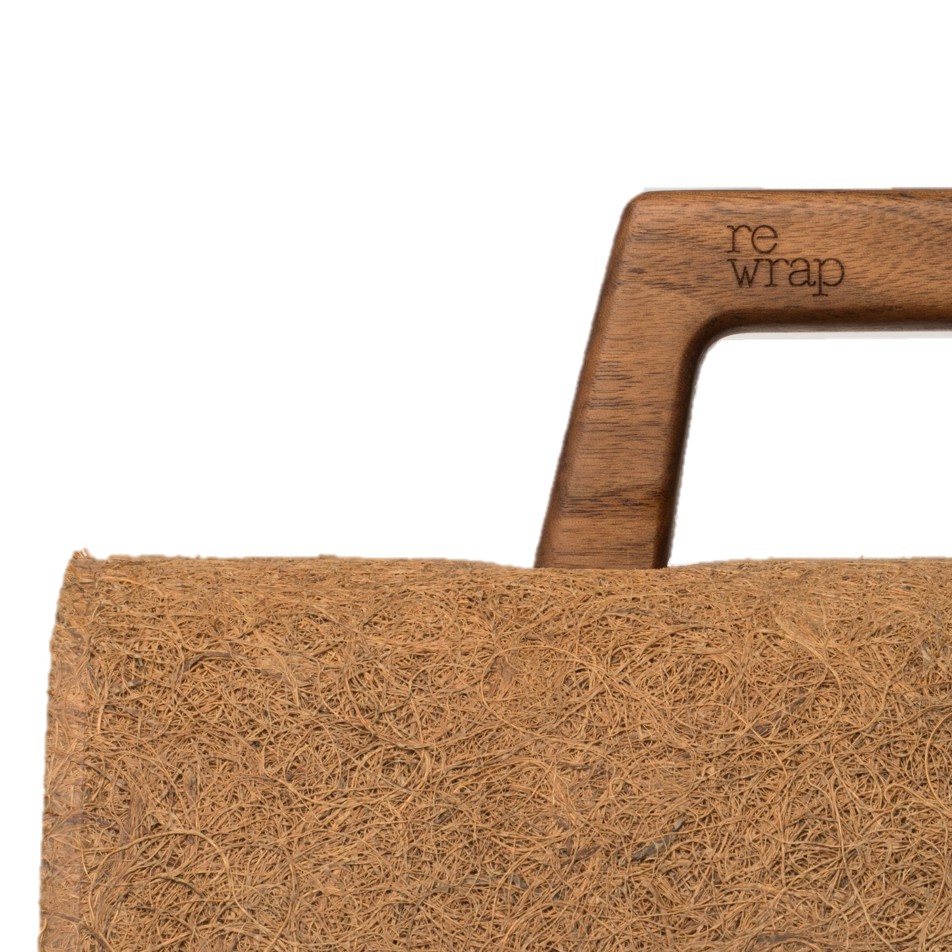 100% Good
reWrap only makes products that are good on all fronts. This is not always easy, as we were soon to find out. The objective was to make a bag, for business and private use, so with enough room for a laptop and some paperwork. The philosophies of Cradle to Cradle and Circular Economy were our guidelines during the development. We wanted to make the whole bag of organic products and biodegradable, socially produced and without any adverse effects to humans and the environment. But it should also be water resistant and protective for its contents. Quite a challenge. We worked together for more than 3 years to get the job done, and now here it is: the Treebag!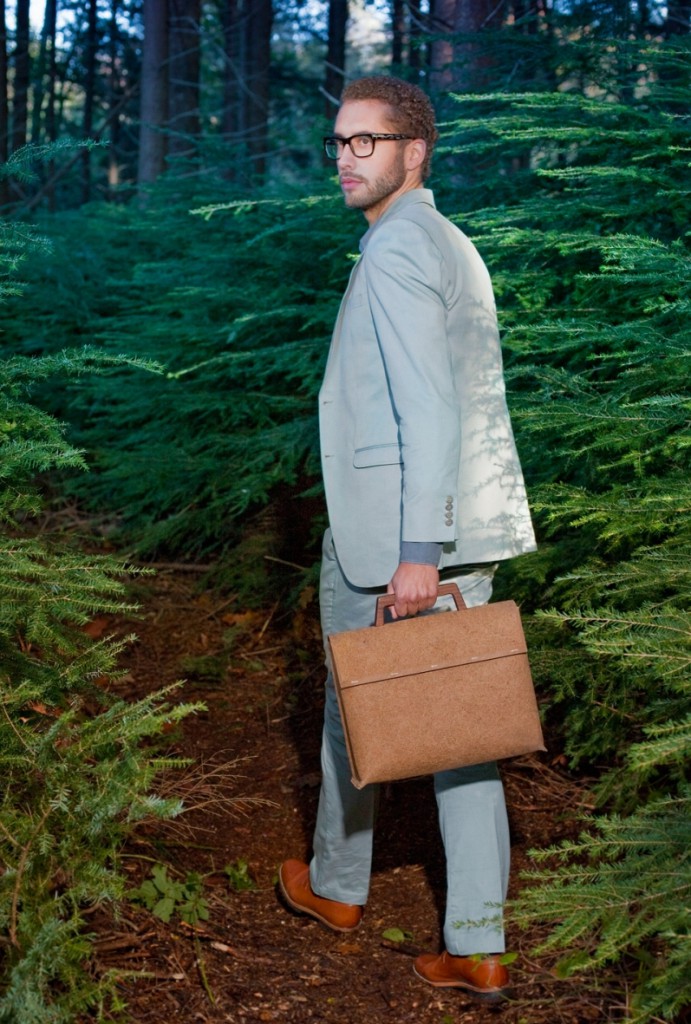 Our nearly endless search for the base material brought us finally at Enkev, based in the Netherlands. They produce a material that consists of coconut fibres (residual product from the food industry) blended with natural latex from the rubber tree. However, no process existed for this material to shape it into a comfortable bag. Enkev has made every effort to think with us and to find technical solutions to this problem. This was successful.
The teams of reWrap, Enkev and Design for Good worked closely together over a period of more than 3 years to design and develop the bag, starting from the very first idea, to the production. There are currently two versions developed, Medium 32x6x28 cm (LxWxH) and Large 38x12x30 cm (LxWxH).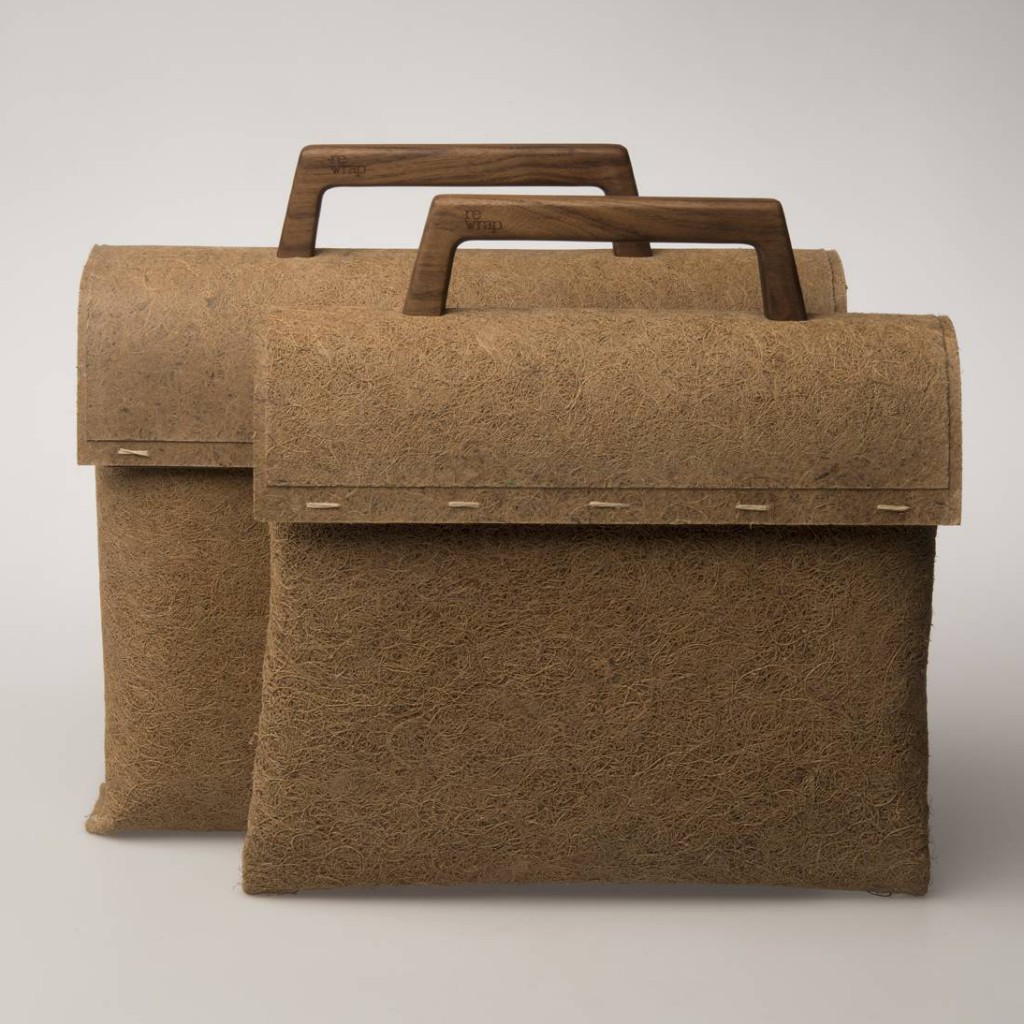 100% made from trees.
Not only the basic material originates from trees, this applies to all parts. Except for wo little screws, which are easy to remove with a screwdriver, if it ever comes to disposal.
Base material:
Coconut fibres, extracted from the shell of coconuts, this is a completely natural by-product of the food industry.
Natural, sun-dried latex is used to keep the fibers together and as a soft skin on the inside of the bag that makes it waterproof. The latex used is sun-cured and hygienic, non-toxic, non carcinogenic, hypo-allergenic and biodegradable.
Closure and handle:
The special closure and the handle are made of FSC certified Walnut wood. Pure nature, a beautiful material with a lovely feel to the hand. The wood is treated with a thin layer of beeswax to make it more resistant to water.
Sewing thread:
The thread that is used for the assembly of the bag is made from 100% wood pulp. This is more sustainable than a normal thread because less water is consumed to grow and process the material.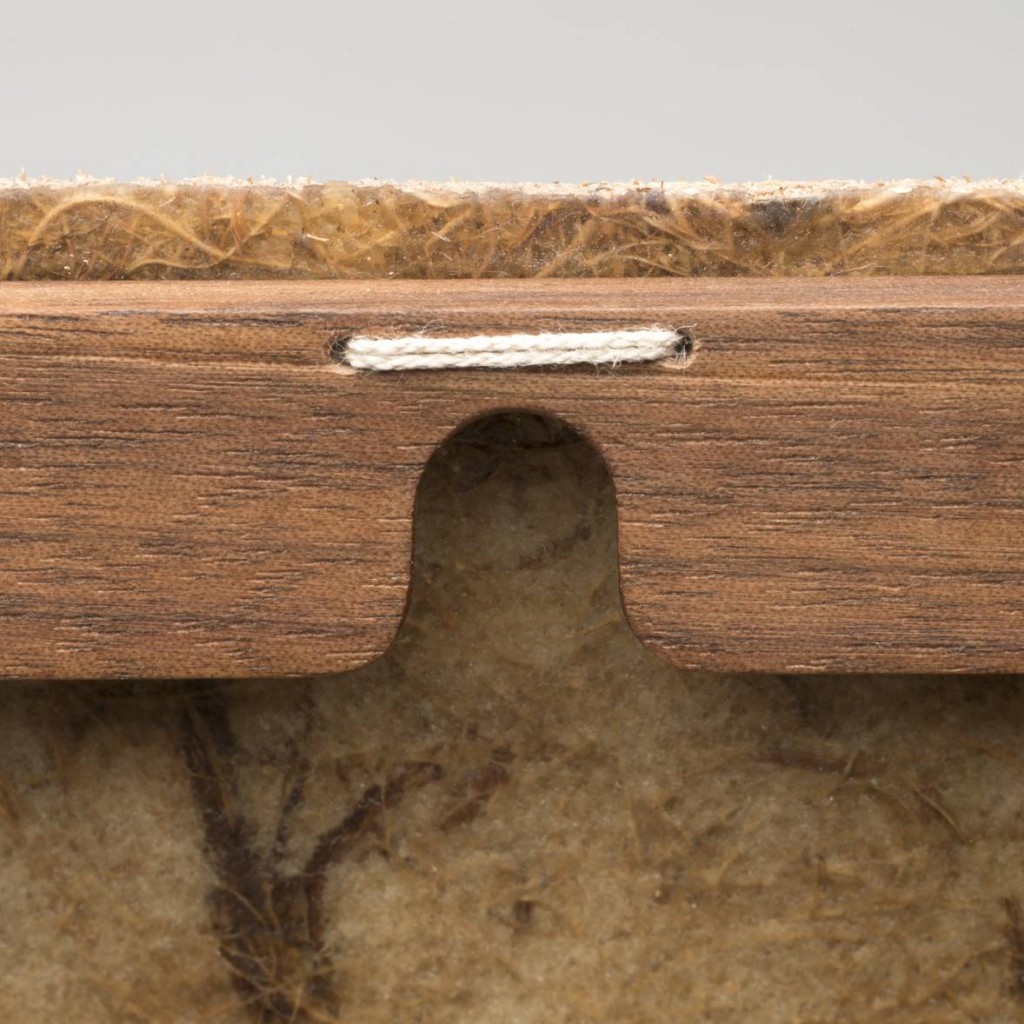 Social and climate-neutral production
The Treebag is made in a small workshop in Amsterdam provides employment to people with a disability. We are very proud that they can do this for us. Because the CO2 equivalent of the production and transport is minimal, but not yet 0, the remainder to CO2 emissions offset by a project in Thailand. This makes the bag completely climate neutral, so 0% footprint.
Update: the latest calculations show that the footprint of the bag is even negative, so more CO2 is substracted from the environment than emitted during production and transportation!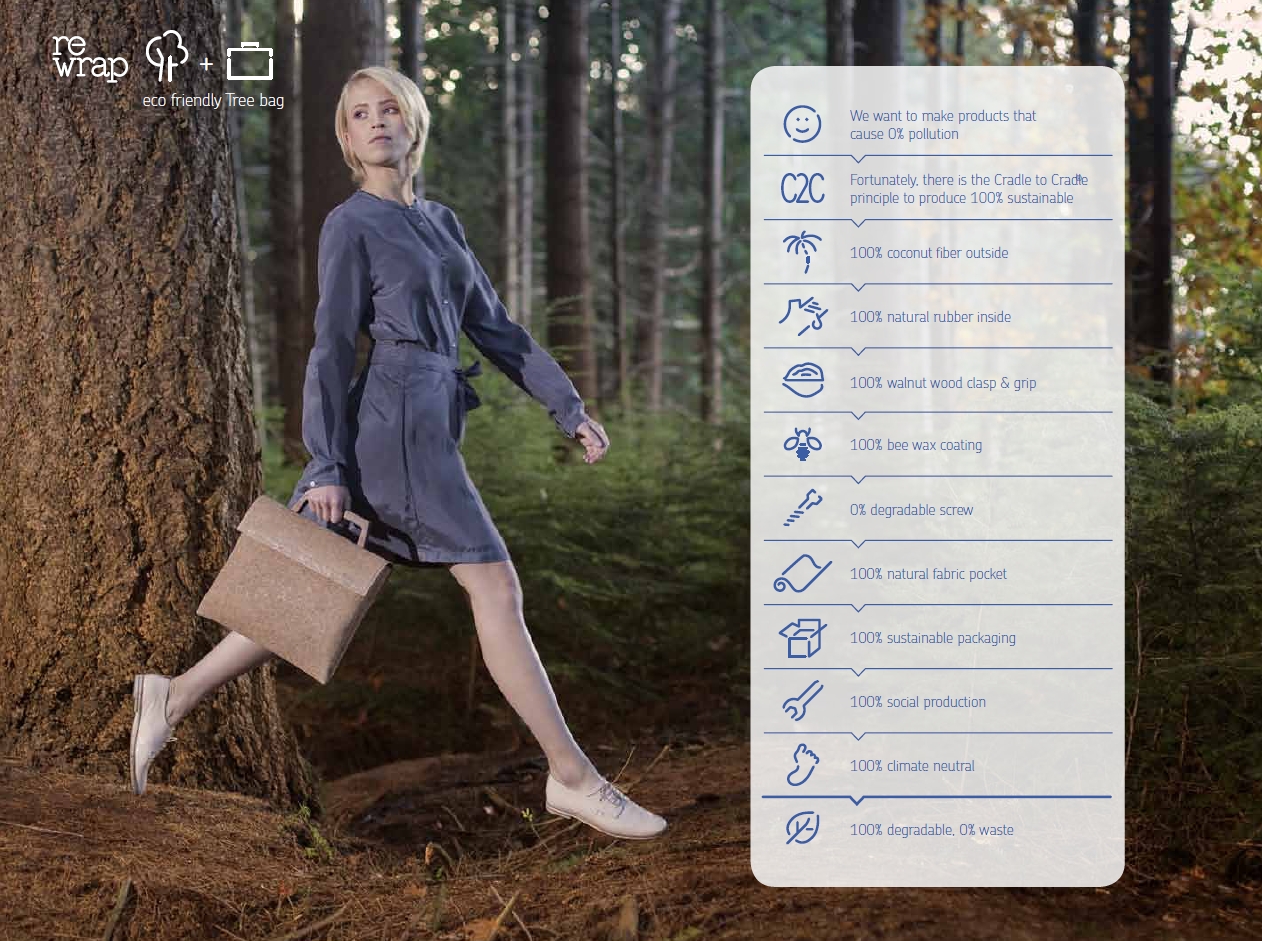 For more information and points of sale: www.rewrap.eu
Product photography: Reinout van den Bergh
Model photography: Christel Ooms
Skills: design consultancy, ideation, product development