Sustainable gifts, where to get them?
By
Jop Timmers
Where can I buy sustainable gifts?
This is a question that I often hear, especially in December. Of course you can check a high quality toy shop where you can buy responsible gifts for the kids. But here are some green alternatives, that may help you find the perfect gift for the ones you love. Probably you never heard of these!
CoolTravel Forest
This is one of the best gifts you can give. Let me explain a bit. Back in 2008 Anouk Pappers and Maarten Schäfer started planting trees in the Brasil's Atlantic Rainforest to counter attack the deforestation that is taking place. By now they have planted over 800 trees.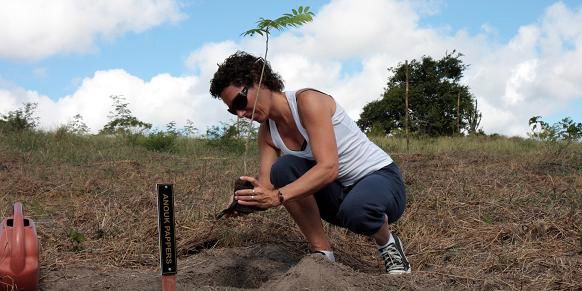 Now here is the fun part: If you buy a tree, they will plant if for you and tribute it to anyone you want. The tree will be nurtured and protected for 5 consecutive years until it is strong and large enough to continue growing without help. Maarten and Anouk periodically go there and take pictures of the trees, giving you an update of the growth of your tree each year. Two trees were planted for my sons two years ago, and the other day I saw the status of the trees. Seeing the pictures is another gift and my boys loved the pictures too, feeling a little bit important to a world on the other side of the globe.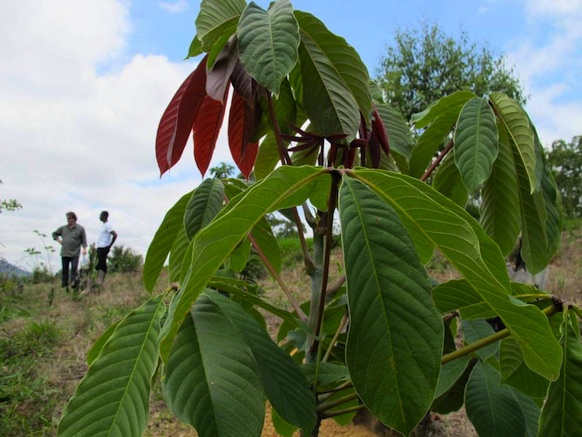 Check out the CoolTravel Forest and buy the best gift to give to the world.
Strawberry Earth Deals
They are practically my neighbors in Amsterdam. And they are famous for their sustainable blog and annual Strawberry Earth Film Festival. The film festival that focuses on sustainability.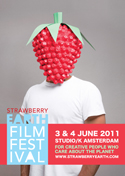 Now they are bringing a new idea to the market: Strawberry Earth Deals. You can buy interesting, high quality green products and services from their selected partners for a good price.
It is their green answer to Groupon. The partners are carefully selected by owners Mette te Velde and Ikenna Azuike. Quality is more important than quantity.
Every partner should match their seven Strawberry Principles:
1) If there's a choice – go green
2) Invest in our environment
3) Chemical free
4) Love what's local
5) Fair pricing
6) Recycle, reuse or repair
7) Walk the walk
I think this is an excellent list for selecting partners. Every monday at noon (local time) they put new offers on their website, so make sure to check out their website. I wish them many partners and many clients!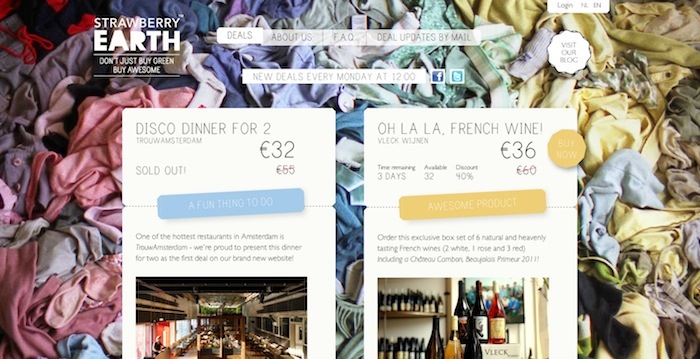 Sustainable Christmas trees and lighting
This may be typically Dutch, but I think it is a great opportunity for every company selling Christmas trees: Adopting a Christmas Tree. Dutch company Adopteer een Kerstboom (Adopt a Christmas Tree) lets you adopt a Christmas tree that you can return after using it. They will put it back into the ground and take care of it so you can use it again next Christmas, year after year. And if you want to add some sustainable Christmas lighting, here are some things to keep in mind.
Enjoy December everybody!!
Category: miscellaneous