Lighting at (almost) no costs or energy.
By
Jop Timmers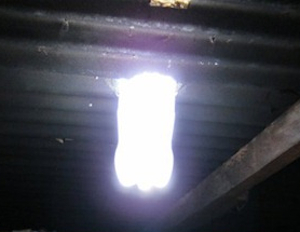 The video belowshows how one bright idea can light up the interior of any dark hut during the daytime without using any electricity and at no significant initial costs. This is design for good in ultima forma!

The project is carried out by My Shelter Foundation and is called A Liter of Light (Isang Litrong Liwanag). The website of the project can be found here.
Update: Founder Illac Diaz from Manila, went to Dubai to speak at TEDx Dubai on 22 October 2011.
Category: sustainable innovation