Decreasing child mortality with design : The Information Blanket
By
Jop Timmers
Wanting to do something good and reduce the high child mortality rates in Uganda and throughout the world, advertising and design agency Beattie McGuinness Bungay New York (MBM NY) conceived a blanket that is designed to provide safety and warmth to the baby and crucial information on how to nurse a baby the first months to parents.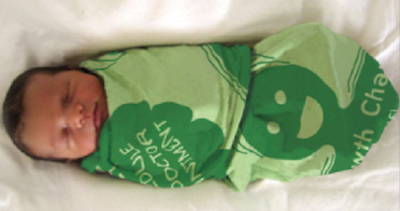 Their motto:
Every baby needs a blanket and every parent needs to be educated how to raise and protect a newborn.
As they are experts in getting messages accross to audiences, the people at BMB created a product that does exactly that. Parents using the blanket for their babies can use the imprinted graphics to check the growth of the baby. Also they can learn how often the baby must be breast-fed and vaccinated. A small list of what medical indications are alarming tells the parent what signs to look for and when they should visit a doctor.
It is a great gift to new-borns. If you buy one for yourself or a friend (English imprint), the company also delivers one to a family in Uganda. You can also choose to simply give on to a family in Uganda.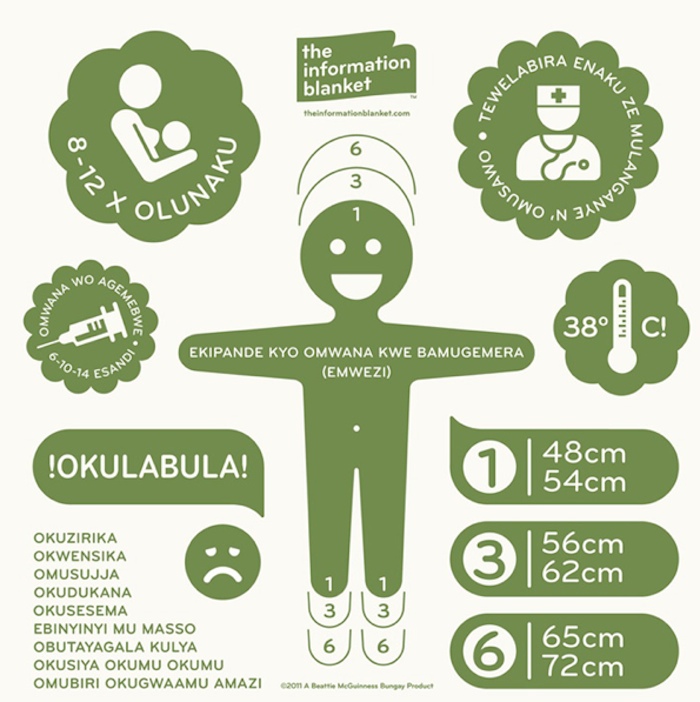 Materials: the blanket is made from cotton that meets the strictest U.S. environmental standards on dyes and finishing, the prints are screenprinted with non toxic water based inks.
There are several designs and languages to choose from.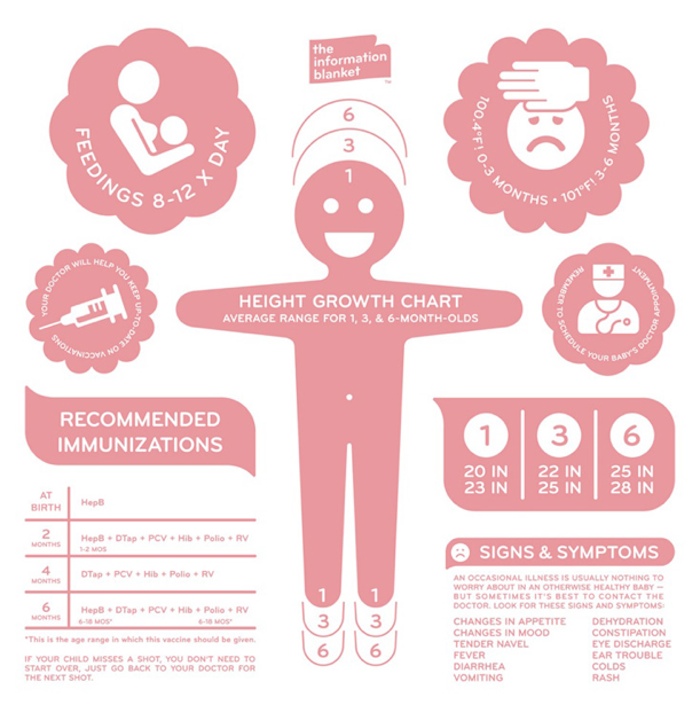 I am impressed. A simple product with a simple design, but with a lot of potention to make a difference!
Source:
Category: design