Thai Cradle Rocking – clever solutions from Thailand, part 2
By
Jop Timmers
In areas where resources are low and technology is scarce, people are often more resourceful than in highly industrialized and 'developed' areas.
We can learn a lot from these low-cost, simple, effective and often very sustainable solutions.
This grandmother obviously got tired of walking around with a crying baby trying to make it shut up. With little effort of the adult the baby now enjoys the thrills of an oversized swing. We can just hope the centrifugal forces will keep the baby safely in place.
And please…: DO NOT TRY THIS AT HOME!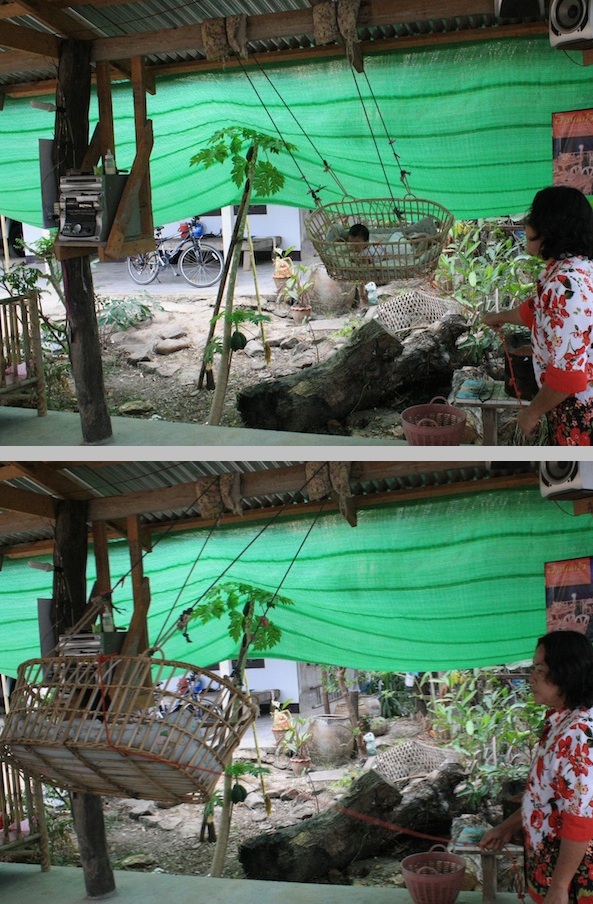 Dutch designers Ontwerpduo created a more comfortable and safe solution with their Rockid cradle / chair.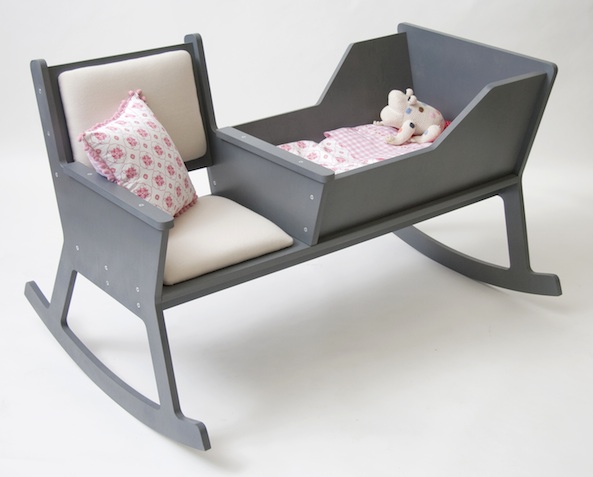 Category: miscellaneous