Phone Story, the dark side of iPhone's success
By
Jop Timmers
This item is all about unsustainable innovation.
Shocking, incredible and disappointing! This is what I thought when I first heard about Apple not being responsible when it comes to the production of its beautiful products.
Now Molleindustria has released an educational game for smartphones that represents a troubling worldwide supply chain. The game consists of 4 games: extracting Coltan in mines in Congo, catching employees of a Chinese manufacturing plant that are trying to commit suicide, 'recycling' e-waste in Pakistan and catching the latest gadgets in a western city.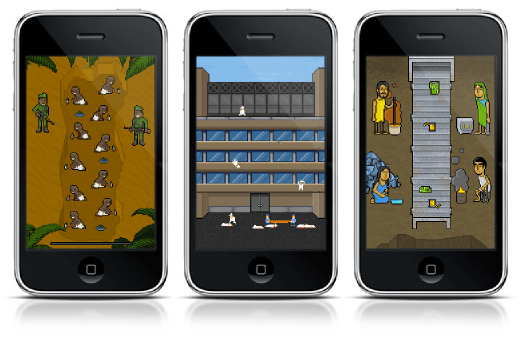 On the PhoneStory website Molleindustria describes the harsh real life conditions that this game is drawing attention to. An interesting but shocking read.
Apple has banned the app from the App Store a few hours after its release. It is still available on the Android Market though.
Also check out the video about the game.

Category: sustainable innovation