Why crowdsourcing can be a bad idea…
By
Jop Timmers
How can you get most designs for the lowest costs? Do crowdsourcing! Go to www.designcrowd.com or to 99designs.com or maybe even better start a design competition and invite as many designers as possible. Surely this will get you truckloads of ideas and designs, right?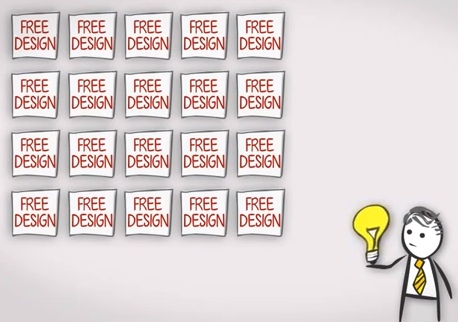 Welll, will it? This video of TopicSimple explains the downsides and risks of crowdsourcing ideas and designs in a very simple and clear way.
I think there are two very important messages that can be learned:
Message to a potential client: Designers deliver the very best work when worked WITH, so create a relationship and a working process that involves you as a client, but also someone representing the end-user and in case of product design someone representing the production facilities. in other words: co-create to get the ultimate!
Message to designers: Never give away the Intellectual Property rights to your work before you get paid. So, if you do any work for free, you still own it after the other party decided not to do anything with it.
Category: design