Jop's Week in Tweets 5
By
Jop Timmers
Here are last week's most popular links I shared on Twitter and Facebook about sustainability, (product) design, innovation and marketing. By clicking read more you go to the original articles and webpages. Please be inspired!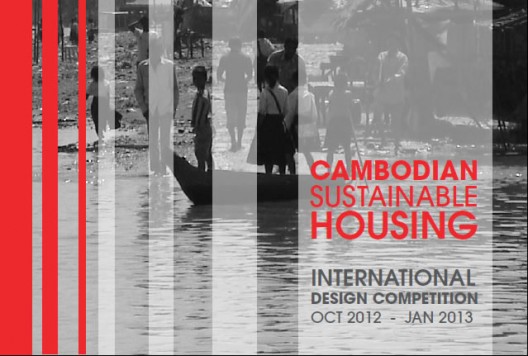 In partnership with Karuna Cambodia, Habitat for Humanity & the Cambodian Society of Architects (CSA), Building Trust International is looking for designs for the Cambodian Sustainable Housing competition. Proposals should be able to provide a sustainable future for housing in the South-east Asian country.
Fastest Wire Bending in the World. Unedited Footage. For more info got to: http://www.aimmachines.com/afe2d.htm
You know how sometimes it's hard to hear music playing from your iPhone's speaker? Well, eco-made created eco-amp, which is an environmentally friendly iPhone speaker amplifier made from FSC Certified 100% Post Consumer and Alternative Fiber paper. The design is based on the same principles as the old gramophone – a single source of sound being amplified by a horn.
Tim Webber is just 24 years old but he's already established his own business, Tim Webber Design, in New Zealand. He's also already created a series of furniture and decor from sideboards to tables to lighting. When I was 24, I think my head was still stuck in the sand.
A/LTA architects members jean-luc le trionnaire, alain tassot, maxime le trionnaire, gwénaël le chapelain have designed 'arbre à basket', a basketball court in the form of a tree that has been positioned in front of the maison des hommes et des techniques in nantes, france.
the bird house, created from 2500 stray brass bullets left in lebanon, comments on the uncertainty of life during war.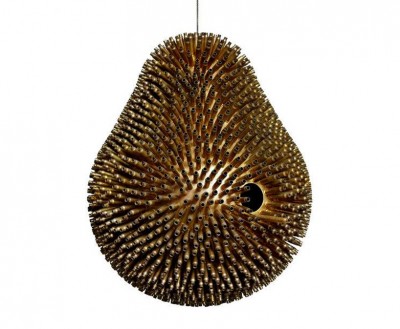 And when graphic design meets product design and architecture you get… fun! Puxxle: The Pixel Puzzle Wall Decor
Puxxle is a puzzle made out of 2x2cm vinyl adhesive pieces resembling pixels that are stuck on the wall. Besides your average wall, you can apply them to mirrors, glass, metal, and plastic, and they're even rated to last outdoors for 3-4 years.
Be ready to have your socks knocked off. This home located on the island of Mallorca in Spain was designed by tecArchitecture with incredible interiors and design features by Marcel Wanders Studio. Believe it or not, this is the first villa to be completed as part of a series of villas in the Platinum Estates.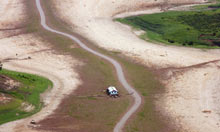 Last month, I was one of more than 40,000 people who descended upon Rio de Janeiro for the Rio+20 Earth Summit. 40,000 is quite a crowd, but it's a drop in the bucket compared to the rapid population growth Rio has seen since the first Earth Summit in 1992 – more than 800,000 residents in 20 years.
We hebben als consument geen enkel besef over de precieze kostprijs van een product en kunnen daardoor makkelijk beïnvloed worden in ons aankoopgedrag. Dat schrijft The Atlantic op basis van een studie in het Journal of Marketing. Voor de studie werden verschillende experimenten gedaan.
If you want a daily dosis of inspiration follow me on Twitter or like the Facebook page of Design for Good.
Category: design